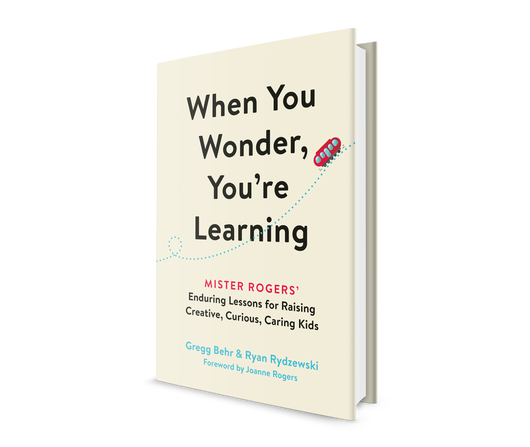 Now available in paperback!
"When You Wonder, You're Learning explores what's essential about the Neighborhood, making it visible to parents, teachers, and anyone else who cares about children. It contains, in a very real sense, the blueprints my husband left us."
​— Joanne Rogers

​

There's more to Mister Rogers than his trademark cardigan sweaters. In fact,

Mister Rogers' Neighborhood

isn't just a children's program — it's a proven blueprint for raising happier, healthier kids. As young people grapple with constant reminders that the world isn't always kind, parents and teachers can look to Fred Rogers: an ingenious scientist and legendary caregiver who was decades ahead of his time.

When You Wonder, You're Learning

reveals this never-before-seen side of America's favorite neighbor, exploring how Rogers nurtured the "tools for learning" now deemed essential for school, work, and life. These tools can boost academic performance, social-emotional well-being, and even physical health. They cost almost nothing to develop, and they're up to ten times more predictive of children's success than test scores.

No wonder it's been called "a must-read for anyone who cares about children." With insights from thinkers, scientists, and teachers — many of whom worked with Rogers himself —

When You Wonder, You're Learning

helps kids and the people who care for them do what Rogers taught best: become the best of whoever they are.