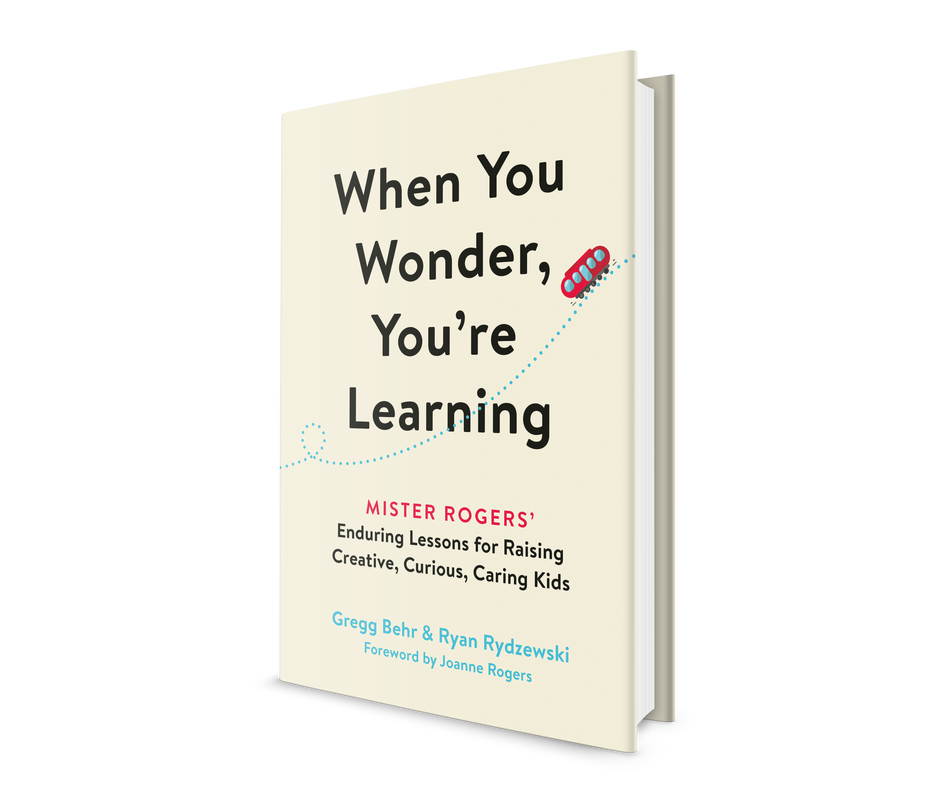 "When You Wonder, You're Learning contains, in a very real sense, the blueprints my husband left us, and it introduces the people building Neighborhoods of their own."
​— Joanne Rogers

Playful and practical, When You Wonder, You're Learning brings the lessons of Mister Rogers into the digital age, introducing a new generation of families to the lessons of Mister Rogers' Neighborhood. Children's advocate Gregg Behr and award-winning reporter Ryan Rydzewski show parents and educators the many ways they might follow in Rogers' footsteps, sharing his lessons with today's kids.
​
By exploring the science behind the iconic television program, When You Wonder, You're Learning reveals what Fred Rogers called the "tools for learning": skills and mindsets that scientists now consider essential. These tools—curiosity, creativity, collaboration, and more—cost next to nothing to develop, and they hinge on the very things that make life worthwhile: self-acceptance; close, loving relationships; and a deep regard for one's neighbor.

With insights and practical advice from thinkers, scientists, and teachers—many of whom worked with Rogers himself—the book explores how kids and their parents can excel at what Rogers taught best: being human.